Storm Trysail Club's Block Island Race Week
Silver Edition to Host Seven Championship Events, Including IRC North American Championship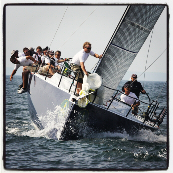 BLOCK ISLAND, R.I. (May 14, 2013) – If there were a playbook for awesome summer sailing competitions, the Storm Trysail Club would surely have written it. As the club heads into its 25th presentation of Block Island Race Week, no less than seven classes have coordinated major championships to be held in conjunction with the event, and now over 180 teams have registered. The count, with room to grow before a June 1 deadline for no-penalty entries, fulfills the club's goal to exceed—for posterity's sake—the 174 teams that competed in the inaugural 1965 Race Week. And while there are plans for the biennial regatta, scheduled for June 23-28, to celebrate the significance of its silver anniversary in 2013, organizers and competitors, some of whom have seen generations of their families compete here, will revel most in the fact that Block Island Race Week has matured over five decades into one of America's most rewarding week-long regattas without growing old.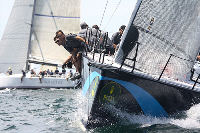 "The buzz around this year's Block Island Race Week is deafening," said Event Chair Lee Reichart, adding that in addition to the event's silver anniversary, the Storm Trysail Club is celebrating its own diamond anniversary (75th) this year. "The club prides itself on professionally managed 'clean, fun racing' at Block Island Race Week. With four days of around-the-buoys racing and one day devoted to the 18.2 nautical mile Around the Island Race, this is really one of the last true race weeks remaining. It's fantastic that it has survived the times in its original format from 50 years ago. I could write a book about its heritage, starting with the awarding of the Island Sailing Club of Cowes Perpetual Trophy for the winner of the Around the Island Race."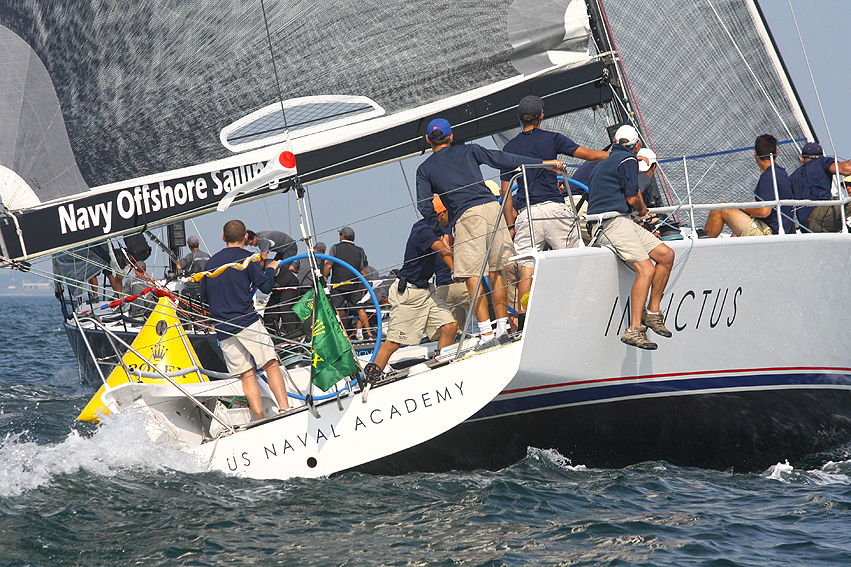 Reichart explained that the trophy, which sprang from the original intention that the event be fashioned after Cowes Week in England, was given in previous years to the IRC winner of the race. This year, it will be awarded by Robin Aisher, Admiral of Island Sailing Club of Cowes, along with a Rolex timepiece, to the class winning boat with the fastest corrected time. "Anyone can theoretically buy a Rolex, but you have to have a certain amount of skill and some good fortune thrown in to win one, especially with this particular Around the Island Race."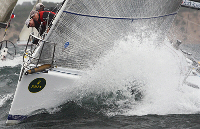 "Block Island Race Week has been one of New England's premier regattas for the past 50 years," said On-Water Chairman Dick Neville (Annapolis, Md.), adding that the regatta is one of "the few remaining full Race Weeks" left on the sailing calendar. "In 1965, the inaugural regatta attracted more than 175 boats and 1200 sailors, and this year we hope to surpass that number."